As a HAY! Straws ambassador, you'll introduce followers and local businesses to our eco-friendly straw and cutlery alternatives. When they use your exclusive promo code, they'll receive a 15% discount on their HAY! Straws purchase and you'll earn a 10% commission. 
Join us and be a part of the movement to create a sustainable future. Signing up is easy, get earning and get saving the planet now!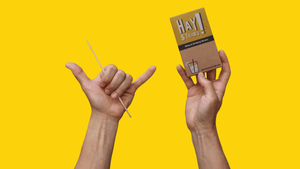 WHAT DOES IT MEAN TO BE A HAY! STRAWS BRAND AMBASSADOR?
As a HAY! Straws® Ambassador, you will be part of a movement to save the planet from single-use plastic pollution. You will be advocating for the planet, offering better solutions for individuals and businesses.
33 billion pounds of plastic enter the ocean every year and a big source is single-use plastics. Things we use for seconds, that linger for over 500 years and maybe forever, harming wildlife and entering our food supply and bodies in the form of microplastics.  HAY! Straws offers natural straws, stir sticks and cutlery that are compostable and certified to biodegrade. Finally a sustainable solution for individuals and businesses that are looking to take action.
HAY! Straw ambassadors should be passionate about the environment, our products and ready to inspire change through education or social media in your local community and around the world.
Sign up!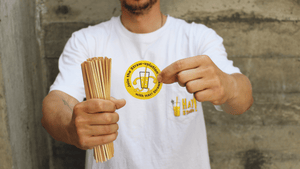 HOW DOES THE AMBASSADOR PROGRAM WORK?
Through connecting with local businesses, posting on social media, and sharing HAY! Straw products and mission with your friends or followers. You will be able to create a unique discount code or link that when used to purchase HAY! straws, gives the user 10% off their order and helps you to earn 10% commission on their order. We pay out our ambassadors once a month through Paypal. 

Being an ambassador is not intended to be a full time job, more of a side hustle that helps you work towards your financial goals. It's even open to environmental non-profits who are already recommending our products as a way to generate monthly donations from HAY! Straws. You can put as much or as little time into it as you choose.

Be creative, take your HAY! products with you on your adventures, show your local bar or restaurant or create epic drinks and food.
Read The Legal Stuff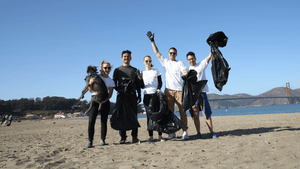 WHAT ARE THE BENEFITS OF BEING A HAY! STRAWS AMBASSADOR?
You'll earn some extra cash (10%) of every sale that uses your unique code or link and contribute to creating a plastic-free world. Feel good about supporting a company that is on a mission to eliminate single-use plastics and play a part in helping to sponsor sea turtles, beach clean ups and more! 
Sign Up!